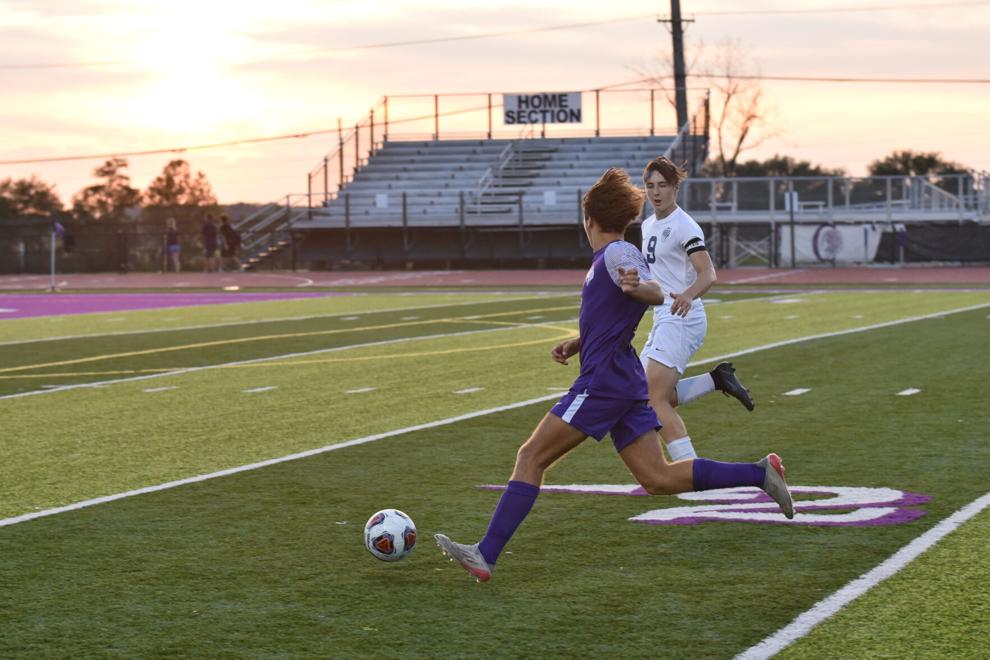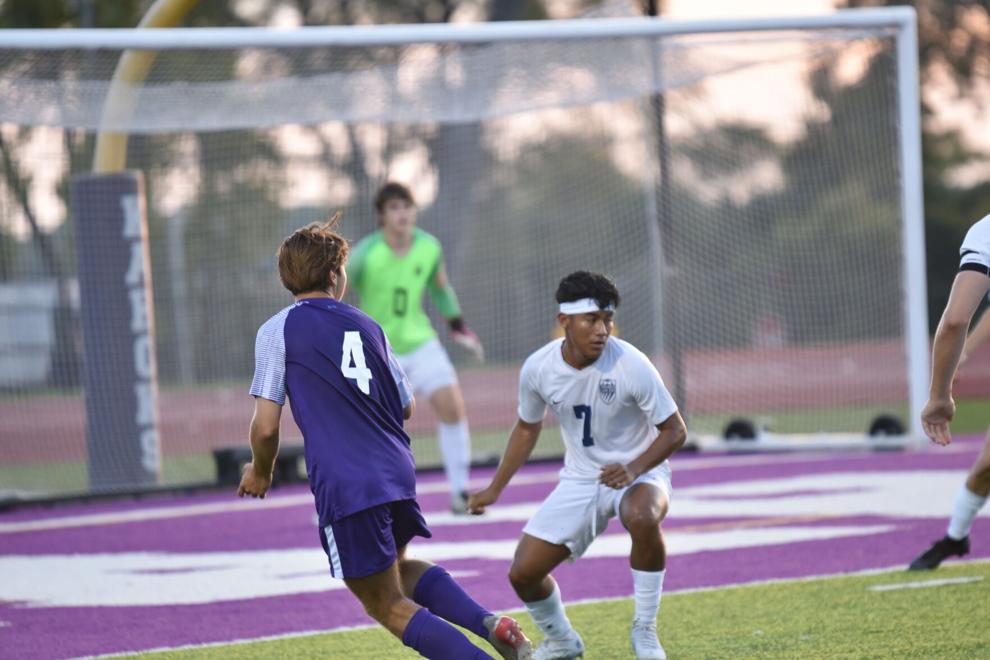 COLLINSVILLE - Adam Reniger scored his 11th goal late in the first half to give Collinsville the lead, then Trey Peterson doubled the lead in the second half before a late Belleville East goal gave the Kahoks some anxious moments, with Collinsville taking a 2-1 win in a Southwestern Conference boys soccer match Thursday night at Kahok Stadium.
It was the first loss of the season for the Lancers, who started the year off with eight straight wins, including a 3-0 win at Edwardsville, while the Kahoks took a vital three points in the conference standings and remained 100 percent in the SWC at 5-0-0.
Reiniger scored the game's opening goal in the 31st minute, tackling a Lancer player off the ball, broke in alone and slotted the ball in the lower right hand corner to give the Kahoks a 1-0 lead at the interval.
Collinsville had another chance also immediately, but the Lancer keeper stopped the shot nicely. Peterson doubled the lead in the 67th minute, taking a nice pass in, beating a pair of defenders and slotting the ball in the lover-left corner to give the Kahoks a 2-0 lead.
The second goal would prove to be a big one as, in the 78th minute on a throw-in, poor Collinsville defending led to Quinn Enriquez flicking on a header into the right-hand corner of the net to halve the lead to 2-1. The Lancers had one last chance to equalize in the dying seconds, but the shot went high and wide, preserving the Kahoks' 2-1 lead.
The Kahoks are now 8-1-1 and host Edwardsville on Tuesday night in a 6:30 p.m. kickoff, then continue their home stand Sept. 22 against Belleville West, also in a 6:30 p.m. kickoff and conclude the home stand against Highland Sept. 24 in an 11:30 a.m. kickoff.