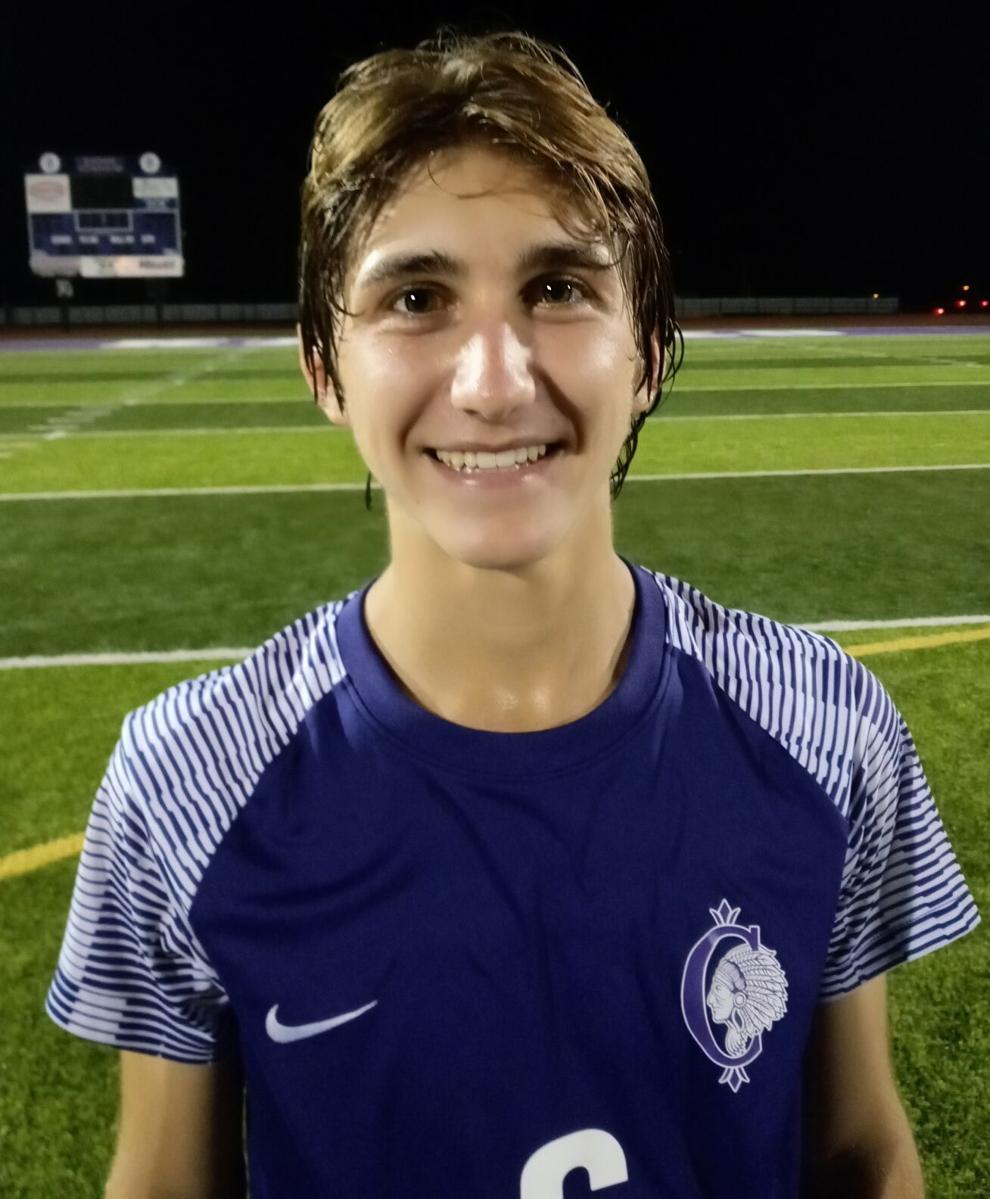 COLLINSVILLE - Landon Mahat, a junior midfielder for the Collinsville High boys soccer team, opened his 2022 account with a goal in the fifth minute off a free kick as the Kahoks defeated Edwardsville 2-1 in a key Southwestern Conference match Tuesday night at Kahok Stadium.
Mahat felt very good about scoring his first goal of the season and subsequently, the three points earned on an Adam Reiniger strike in the 70th minute to give the Kahoks the three points.
"I got my first goal tonight," Mahat said. "The coaches have been giving me a little bit about it all year and It's good to get my first one and obviously, come back after a tie and get the win."
Mahat described his goal as an opportunity that was awaiting him off the free kick about 20 yards directly in front, with perhaps a slight angle to the right.
"It was good," Mahat said. "I just saw it, I saw the goalie was on the post and I saw the open goal, so I just thought to put it in."
After the Tigers equalized on an own goal at the hour, the Kahoks kept battling ahead and won it 10 minutes later on a very clinical finish by Reinger, who snapped a perfect shot past the Edwardsville goalie and inside the far post into the net.
"Once they tied it up, some of our players put their heads down and we don't like that when it happens around here, so immediately, we got everyone's hopes up and pushed back to get the win," Mahat said.
The Kahoks went to 9-1-1 on the season and Mahat knows there is still plenty of work left to do and that his side will remain focused on the tasks ahead.
"We have another conference game on Thursday (against Belleville West) and we'll just keep pushing forward until the end of the season," Mahat said.
It's also the Kahoks' homecoming week as well, and while Mahat is excited about homecoming, he also knows it can be a bit of a distraction as well.
"Yeah. I mean, it's a distraction," Mahat said. "but we're taught to push through things and we're ready for whatever."
The overall feeling on the Kahoks at this time is very positive, but the players also know what's lying ahead and will be ready for it as well.
"It's great," Mahat said. "Vibes are up, definitely, but we're staying humble and keep pushing forward, because the season's not done yet, for sure. We're pushing and we're not done yet."