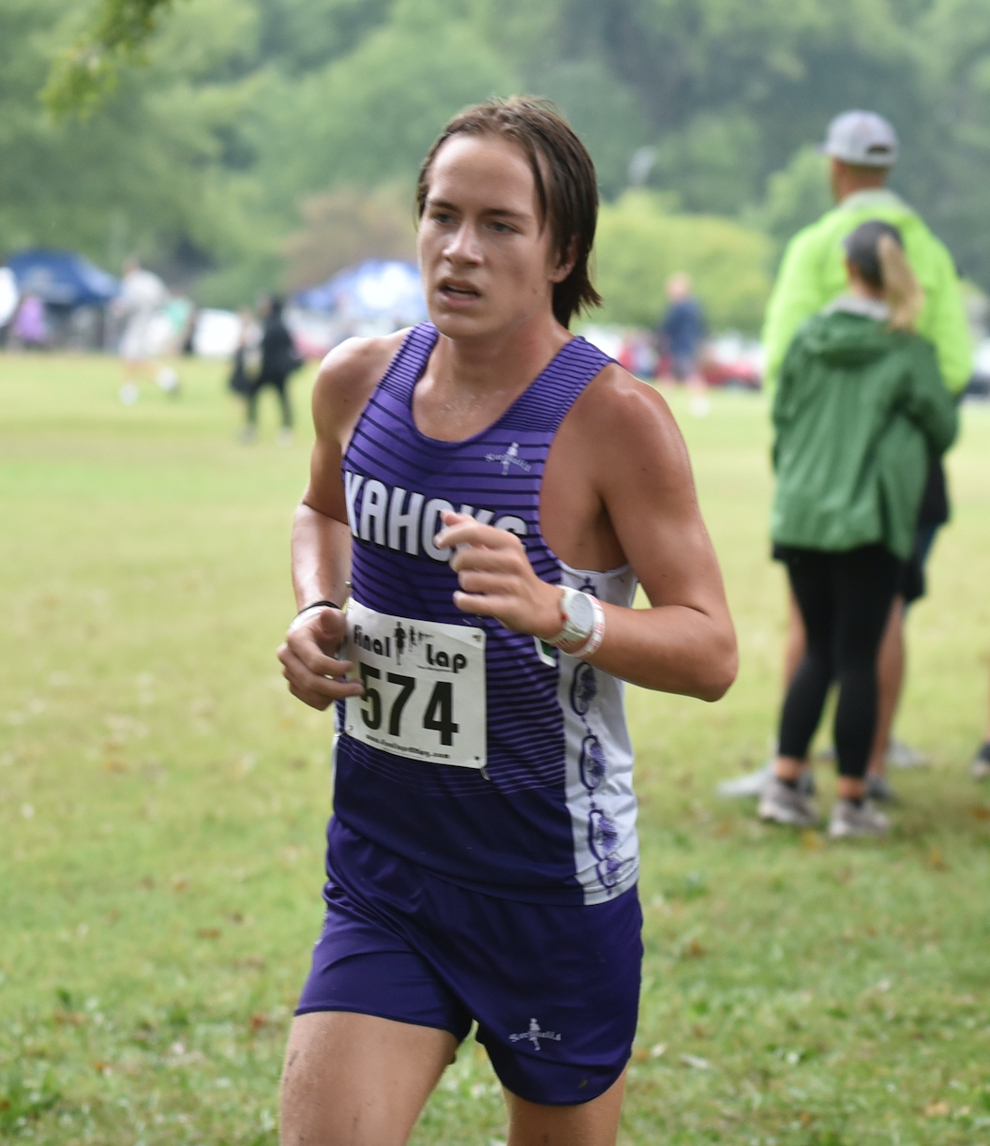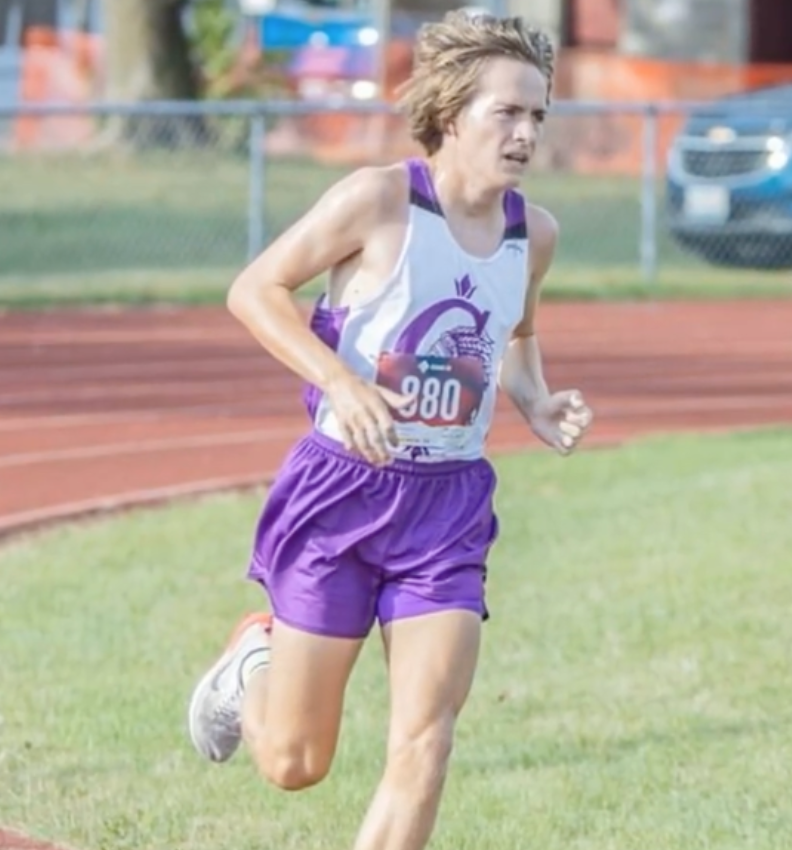 ALTON - Andrew Gonski won the individual championship by 30 seconds over Alton's Simon McClaine, while Brian Castro and DeAndre Brown both finished in the top 20 as the Kahoks placed third in the Alton Invitational cross country meet ran Saturday at Alton High School.
The host Redbirds won the meet with a total of 24 points with Oakville of south St. Louis County coming in second with 72 points, the Kahoks were third with 80 points, Jersey came in fourth with 92 points, Granite City was fifth at 104 points and Marquette Catholic was sixth with 141 points.
Gonski was the race winner, coming in with a time of 17:01.60, with Castro having a time of 19:22.81 and Brown coming in at 19:24.26. Yared Benitz-Salgado was in at 21:08,81, while Will Slazinik had a time of 23:14.76, James Kline was clocked in 25:04.68 and Camden Reeves was in at 27:51.21.